Our Local Offer
How we support children/young people with special educational needs or disabilities.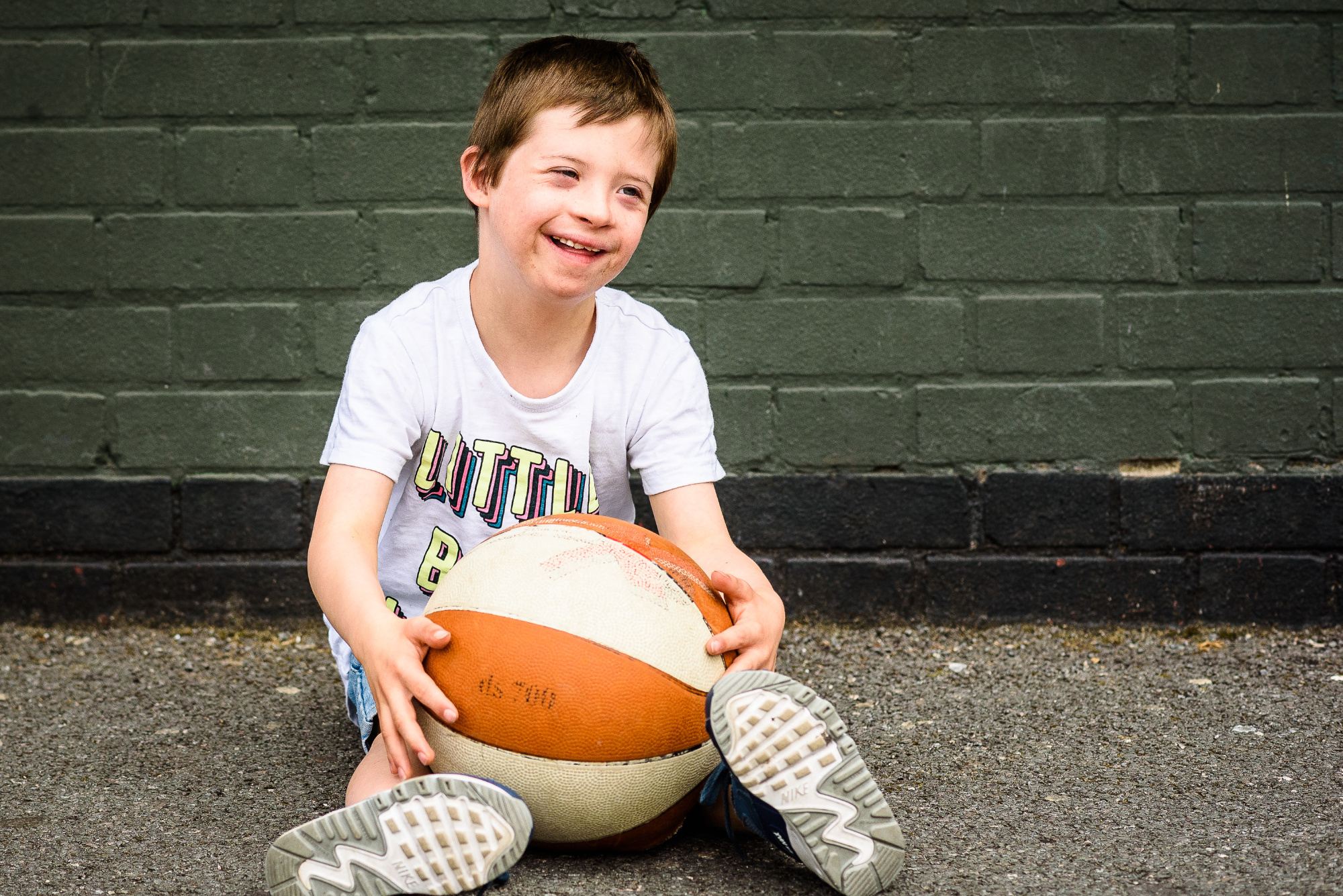 Our vision and how we hope to achieve it
Stephen Hawking School is dedicated to raising the standard of educational achievement for children between the ages of two and 11 years with severe or profound learning difficulties.
The school is committed to the development and delivery of high quality relationships with families and local community organisations to ensure that the children attending the school achieve their full potential and become respected and active members of the local community.
The school is committed to a high level of team work between school staff, parents/carers, other schools and agencies. This helps to ensures communication between people and agencies and a more holistic approach.
The school is dedicated to providing all pupils with experiences and opportunities that instil enthusiasm for learning.
School Aims 2018-2019
The following aims are based on statements collected from Governors during a training session.
The teaching staff at Stephen Hawking School will continue to deliver the curriculum in an innovative and child-centred way. They will work successfully as a team, working effectively with support staff and the multi-professional team. The teaching staff will continue to develop their own skills by actively seeking professional development opportunities. They will also support one another and support staff by sharing good practice, ideas and experience.
The pupils at Stephen Hawking School will develop skills in all areas of their learning. They will become more independent, leaving the school at the end of year 6 having reached their full potential. In particular, they will have developed the skills to communicate effectively with others around them and be able to express their wishes and needs.
Stephen Hawking School will be a leading national and international centre for the education of children with profound and multiple learning difficulties. The school will provide increased support for children with severe learning difficulties in mainstream schools so that as many children as possible are included and able to communicate, work and play alongside their mainstream peers.
Stephen Hawking School will become more involved in the local community so that it is seen by all as a local resource and community school.
Stephen Hawking School will develop its relationship with parents/carers by encouraging greater involvement in whole school activities. Parents/carers will also be encouraged to take an active part in parent/carer workshops so that they can increase their knowledge about the needs of all the children who attend the school.
The governors at Stephen Hawking School will develop their skills and knowledge enabling them to play a more active role in the running of the school. They will feel more confident about being in school and supporting all staff to develop the service that is offered to all the children and their families.
Type of school/college we are
Stephen Hawking School is a primary school for children with profound and multiple learning difficulties. As a primary school we provide education for children between the ages of two and 11 years.
For pupils to be admitted to the school they need to have an Education, Care and Health Plan, or be placed in the school during the assessment period for a Plan. The criteria, on the ECH Plan, for admission are:
a combination of severe learning, health and care needs;
the need for sophisticated, specialist support in terms of resources and staff;
a multi-professional assessment which specifies clearly the severe and complex nature of the child's difficulties.
Our Ofsted rating
Stephen Hawking School is rated as outstanding in all categories.
'The school ensures that the strengths of each pupil are built on very carefully to encourage and enable pupils to learn as quickly as possible.' (Ofsted report 2013)
How we know if a child/young person has special educational needs
All children at Stephen Hawking School have a Statement of Special Educational Needs or an Education, Care and Health Plan. These documents are written following a full multi-professional assessment.
For needs that may not have been identified as part of these assessments or that develop over the pupil's time in school we continue to work closely with other agencies such as the NHS and the educational psychology service. We also work closely with parents so that any additional needs that they are aware of can be raised with the school.
When children first enter the school there is a period of assessment by the teacher and class staff. Following this the teacher meets with other professionals and the parents to set targets for the pupil. Additional special educational needs may be identified during this period.
What we do to help children/young people with special educational needs
Pupils at Stephen Hawking School are supported via:
small classes with small group or individual teaching;
highly experienced teachers who are able to differentiate activities and lessons for children with profound and multiple learning difficulties;
highly experienced teaching assistants who are able to support class teachers with the delivery of the curriculum and high quality assessment;
close working relationships with nurses, therapists and other NHS staff to ensure that each child's holistic needs are met;
Where necessary we provide targeted intervention. In particular, this is around communication and behaviour strategies.
How we adapt our teaching for children/young people with special educational needs
We adapt our teaching for children with special educational needs:
with reference to the Pupil Profile which describes the pupil's strengths and needs;
by monitoring pupils' progress and adapting our teaching to support and facilitate progress;
by delivering a relevant and accessible curriculum which is designed to maximise the potential for pupils to make successful progress.
How we decide what resources we can give to a child/young person with special educational needs
All students at Stephen Hawking School have additional educational needs. Resources are allocated in such a way that all children are taught in small class groups with high levels of staff support.
Due to the multi-disciplinary nature of the work at the school we allocate resources with the support of colleagues from the health authority and social care.
Decisions are made at the pupil's annual review with the parents/carers. At these meetings the progress of each pupil is reviewed and the allocation of resources discussed. Resources need to be allocated on the basis of pupil need, the impact on other pupils in the school and cost.
How we check that a child/young person is making progress and how we keep parents informed
Every child at Stephen Hawking School will have a Statement of Special Educational Needs or an Education, Care and Health Plan. As part of these documents each child will have targets outlining the main focus for their learning. These targets are reviewed, with the parents/carers, on an annual basis. During the year, each pupil also has end of term reports which are shared with the parents/carers.
Across key stages 1 and 2 children are assessed at the end of the year using the P scales. These provide a summative assessment of the progress of each child.
Across the course of the year, when necessary, training would be provided for parents/carers so that they have a better understanding of the systems used to assess progress.
Support we offer for children's/young people's health and general wellbeing
Stephen Hawking School offers intensive support for all children's wellbeing. All children are in small teaching groups with high staffing levels which means that each child is known exceptionally well by the staff who work with them.
Due to the high levels of support in school from the health authority and social care all pupils have access to additional support. In addition the school works closely with the educational psychology service and other professionals to support children with needs over and above their learning difficulties.
The training our staff have had or are getting
Continuing professional development is very important to us. It is approached strategically and is linked to pupil needs and individual staff appraisal. In addition to teaching qualifications all teachers are encouraged to undertake additional training in areas such as the education of children with multi-sensory impairment.
The school also provides training for all support staff to Level 2 and Level 3. We are a designated centre for OCR and consequently provide this level of training to other schools.
Our school environment
Stephen Hawking School is a purpose built school for children with severe learning difficulties. It is fully accessible to children in wheelchairs. Hoists are in all teaching rooms, either ceiling track or mobile. Sound field systems are fitted in all classrooms to support children with hearing impairments.
The school has adapted playgrounds so that all children are able to access play equipment e.g. wheelchair adapted seesaws.
How we prepare for children/young people joining our school and leaving our school
Most children join Stephen Hawking School in the nursery. A home visit is completed for all children prior to their first day in school. All parents/carers are invited into school and admission papers have to be completed so that we are aware of the most important things for each pupil. This will include things that they like and important aspects of their care.
Whilst children are settling in, their parents/carers are welcome to stay in school. They can spend time in the classroom or can make use of the school's parents' room. For children who are older the parents/carers are encouraged to use the parents' room as they can be a distraction for their son or daughter.
The vast majority of children leave Stephen Hawking School in year 6 and transfer to a local secondary school. A very small minority may move on to one of the other secondary schools in the area. In order to ensure smooth transition from one school to the other the staff in year 6 work closely with the children to ensure that they have as full an understanding as possible of what is happening. This may include visits to the new secondary school and opportunities for staff from the new secondary school to visit Stephen Hawking School to work with the children. In addition, in assemblies in the summer term the children in year 6 bring an activity that they like or are particularly good at to share with the rest of the school.
Who to contact for more information or to discuss a concern
The first point of contact for all parents/carers is their child's class teacher. If parents do not feel that any concern they have is addressed satisfactorily by the class teacher then they should contact either the head or deputy head teacher.
How we include children/young people in activities and school trips
Where educational visits are part of the curriculum the class teacher is responsible for organising the event. These visits will be based around the class' topic for that term.
Once a year the school takes children in years 5 & 6 on a two night extended school journey. This is an adventurous outdoor educational visit and parents/carers are involved at the very early stages. There is an opportunity for parents/carers of children who are taking part in the journey to come into school to discuss it with staff beforehand.
How parents/CARERS are involved in school life
Parents/Carers are involved in school life via the home school liaison worker and each class. The school holds parent/carer events regularly and parents/carers are welcomed and encouraged to attend assemblies and visit the school. We do ask that parents/carers make an appointment if they wish to discuss something with the class teacher.
Our offer to children with special educational needs and disabilities was reviewed in September 2018. It will be reviewed again in September 2019.
THE TOWER HAMLETS LOCAL OFFER